Technical services enhance the competitiveness of suppliers
Release time:2022-02-15 09:13 Views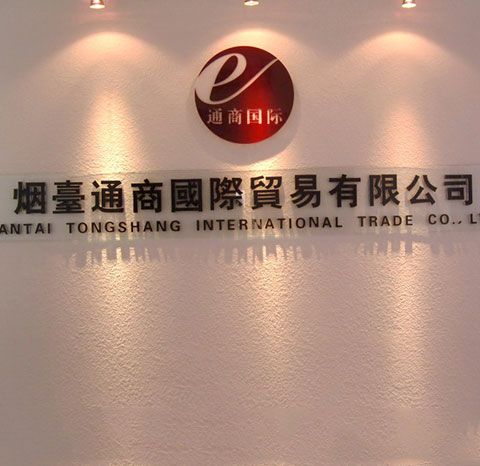 On June 29th, 2008 China Wine Economy Annual Conference & VINITECH Expo, Yantai Tongshang International Trade Co., LTD., which is the agent of LARFFORT wine raw and auxiliary products, participated in the conference and exhibition. After the meeting, Li Yongzheng, general manager of the company, said in an interview with "China Wine News" that China's wine raw materials industry is in a rising stage, with the development of the wine industry, this industry has a broad space for development in the future, and at present, technical service is the key to enhance the competitiveness of raw materials suppliers.
Chinese wine raw and auxiliary materials industry takes a long-term view
Li cited figures released by the China Wine Industry Association showing that in 2007, China produced 651 million liters of wine, with a total industrial output value of 15 billion yuan. However, the liquor, which belongs to the liquor industry, produced 493.95 million liters in 2007, with sales value of 124.96 billion yuan; The beer output was 3931.37 million liters, with a total industrial output value of 103.12 billion yuan. Although China's wine industry has grown rapidly in recent years, it is still a relatively small industry by comparison.
In such a small industry, the amount of raw materials used in production is relatively limited. At present, the domestic raw materials suppliers are numerous, the competition is very fierce. The good news is that many companies are not just looking at small markets today, but big markets tomorrow. China is now the world's 10th largest wine consumer and is expected to consume 1.1 billion bottles by 2011, making it the world's 8th largest wine consumer. At present, China's wine industry is not mature, raw materials sales and the development of the whole industry is synchronized. Only in the development period of the industry to stand firm, will in the future after the development of China's wine industry has the space to display.
Technical service is the key to enhance competitiveness
In such a market environment, how to improve their competitiveness, in order to obtain a higher market share? Li Yongzheng told "China wine News" reporter: technical service is the key to enhance the competitiveness of raw materials.
Li Yongzheng said, as a wine raw and auxiliary products supplier, Tongshang International has a profound professional and technical background of Huaxia Wine News China wine industry vane, "technical service to guide product sales" is their unique and competitive place. Therefore, he positioned Tongshang International as a technology company. They set up a technical support and sales team led by doctors and masters, deeply understand the long-term needs of customers, and maintain close cooperation with a number of universities and research institutes. Before each fermentation season, they go deep into the service enterprises, according to the current situation, different products, together with engineers to determine the type and amount of raw materials.
With the guarantee of LARFFORT, INTERCOP and other excellent products, they have improved their competitiveness by providing free technical services to customers. At present, changyu, Great Wall, Weilong, Mogao, Junding winery, Yiyuan winery and other well-known domestic wine enterprises have chosen Tongshang International as wine raw materials suppliers.
Li yongzheng said that with the continuous progress of science and technology, more and more wine raw materials are used in production to increase the color, taste and aroma of wine. In both good years and bad years, wine products need different raw materials to improve their quality.
Li Yongzheng hopes that through their promotion, the users of wine raw materials can understand the correct use methods and effects of wine raw materials, and how to use appropriate raw materials to produce wine with unique style.
The localization of raw and auxiliary materials is still difficult
At present, most of the wine raw and auxiliary materials used in China are French products. For the future, whether such products will be localized, Li Yongzheng said that he is very happy to see that scenario, but there are still difficulties.
Li Yongzheng analyzed that the fermentation strains used in wine production as an example, grapes grown in China, using local wild strains of yeast breeding for fermentation, theoretically, can better reflect the characteristics of Chinese wine. However, the French wine production strain breeding, production and other yantai wine auxiliary production has formed a scale, its market covers Europe, America, Oceania and Asia. There are great difficulties for domestic enterprises to set foot in this field.